The Swiss-based company PAN.STREAM AG produces high-resolution 360-degree live streaming of sports events and concerts. The company approached ImagineOn with the challenge to decode the streams in real-time and display the virtual space on smartphones and tablets.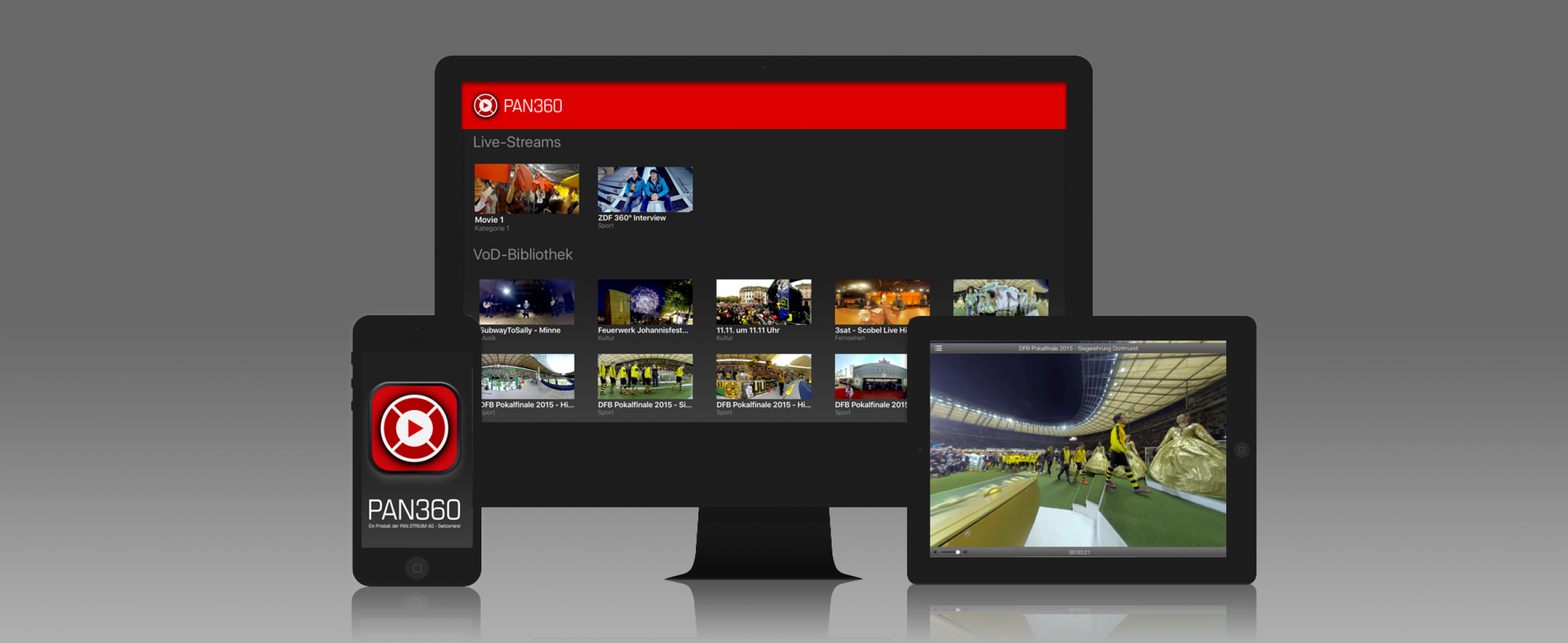 Using swiping gestures and by moving the mobile device around, the user is able to virtually see what's going on all around. The use of VR headsets, such as Google Cardboard, is also possible but without the 3D effect since the streams are not broadcast stereoscopically.
We have created the video player application for both iPhone and Android smartphones and tablets using our own OpenGL-based rendering engine. The app is also available for AppleTV – here users can change the viewing angle by swiping on the Apple Remote Control.